Ann "Anita" Kelly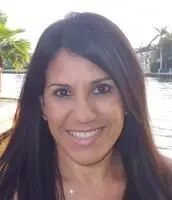 Ann "Anita" Kelly, MS, LMHC
Are you ready to master something new? If so, call Anita today.
Anita is a licensed Mental Health Counselor in the State of Florida and the State of New York. She is also a National Certified Counselor, a State of Florida Approved Clinical Supervisor and Notary Public. Anita sees her clients virtually, face to face and provides telehealth in her downtown Orlando office and at her MetroWest/Dr. Phillips Orlando office.
Anita works with adolescents and adults in an individual, couples, family and group setting. With compassion and understanding, she works with each client to help build on their strengths and attain the personal growth they are committed to accomplishing. With over 33 years of hard work and dedication, in the helping profession, and countless accounts of client success, Anita has been able to help others maintain a healthy and safe environment for themselves, and their loved ones.
Anita graduated from Nova Southeastern University, with a Master of Science in Psychology, and specialized in clinical mental health. Anita completed her practicum internship at the Orange County Youth Shelter, in Orlando, Florida, working with adolescents and families, in an individual, group and family counseling setting.
Additionally, Anita has worked tirelessly, with our local, state, and federal government, our military, (at home and overseas) as an MFLC/Military Family Life Counselor, and at other paramilitary and/or regimental organizations, as a CEFLC/Career, Education, Family, Life Counselor.
Using a cognitive behavioral therapy approach and incorporating interactive practices, Anita will customize a treatment plan that integrates complementary methodologies and techniques, offering a highly personalized and tailored approach for each client. Her therapeutic approach is to provide support and practical feedback to help clients effectively address personal life challenges and recognize the importance of change.
If you are experiencing a hardship, call CPO today and ask to see a registered or student client at a lower cost.
Are you a law enforcement officer, fire fighter, first responder, merchant marine, pilot, military service member, working in a regimented environment and/or struggling to find and/or connect with the right counselor? If so, call Anita today.
Face to face, virtual, and telehealth sessions are available, schedule your first appointment now.
Office: 407-896-8380 / Leave a Message: 321-248-6121 / Fax: 407-458-9227
Email: [email protected]
State of New York License Mental Health Counselor # 111136
State of Florida License Mental Health Counselor # MH12491
State of Florida Notary Public, I.D. # 1318601
State of Florida Approved Clinical Supervisor
National Certified Counselor
We are committed to your privacy. Do not include confidential or private information regarding your health condition in this form or any other form found on this website. This form is for general questions or messages to the practitioner.

Thank you - CPO